Imagine being in the mall with your family, then you get separated because you decided to look at the latest gadget. I'm sure that this is a scary experience, especially for you young ones, for you are not yet independent from your parents. I've had a couple of experiences like this myself, so I understand how you feel. So, to minimize the occurrence of incidents like this, here are some tips I can share for you, dear young ones, so you can avoid getting lost in public places.
Stick Together
First, when in a public place, dear parents and kids, do remember to stick together as much as possible, especially if there are young children in the group. This is to ensure that no one gets lost, especially for little kids who don't have cellphones yet. Always keep a sharp eye on each other, so no one gets left behind. Remember, in Lilo and Stitch, Lilo says that family means that no one is left behind.
Agree on a Meeting Place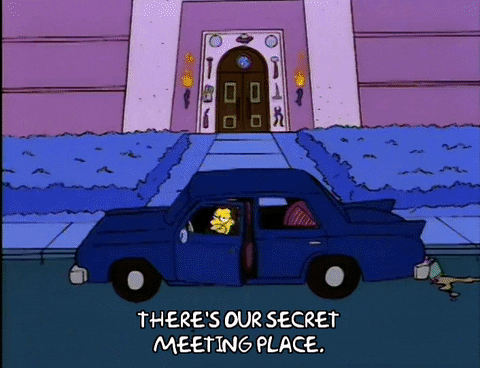 However, if the group has to separate for any reason, especially for families with older kids, teens, and young adults, agree first on a common meeting place. For example, when I went with my family to Vigan, we agreed to meet at the Max's Restaurant in Calle Crisologo before we split up to check for souvenirs. So, to reduce the number of headaches, please agree on a meeting place before you split up. All you need to do is find a visible landmark which everyone can recognize, such as a mall's signature store, or even the entrance. It's all up to you, just make sure everyone remembers the meeting place.
Keep Your Phones Fully Charged
Since we are living in a world full of communication devices, like smartphones and tablets, it is much easier to avoid getting lost. This is because we can now easily contact one another, which can save our sorry behinds when we get lost. However, these devices are less useful than bricks when their batteries are not juiced up. So please, save yourselves the stress and make sure your devices, especially your phones, are fully charged before you travel. Also, the lack of power outlets is no longer an excuse, since we now have powerbanks to charge on the go.
DON'T PANIC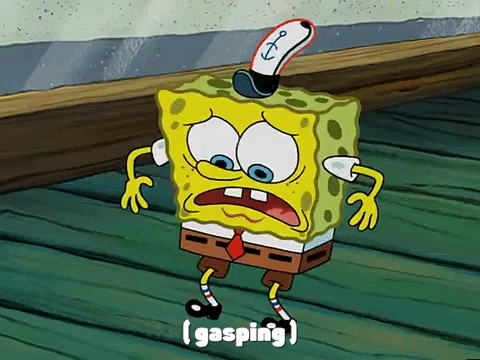 However, if you do get separated from your family or friends, please, don't act like Spongebob when he lost his nametag. In short, don't panic! Panicking may make you think all sorts of crazy thoughts, and thus, make it harder for you to find your family or companions. Instead, here is what you should do:
If you were left behind, stay where you are, since your companions can retrace your steps.
If you split up, remember your meeting place.
Call/Text your parents/friends as soon as you can.
Use Viber if there is WiFi, but no cellular signal (ex. UP Town, where Smart has no signal).
Follow these tips, and keep a cool head, and you will be found. However, you may approach the security guard as a last resort, especially if your phone is dead, or you don't remember your meeting place.
It is Harder to Get Lost These Days
However, even if it is still possible to get lost in public places, especially for young ones, getting lost is much harder than before. This is because of gadgets that allow us to stay connected with our loved ones. Despite this, it is still important to remember what to do when we get lost because our phones can run out of juice when we least expect it. So, remember these tips, in order to have a more peaceful outing. After all, all of us hate mishaps.